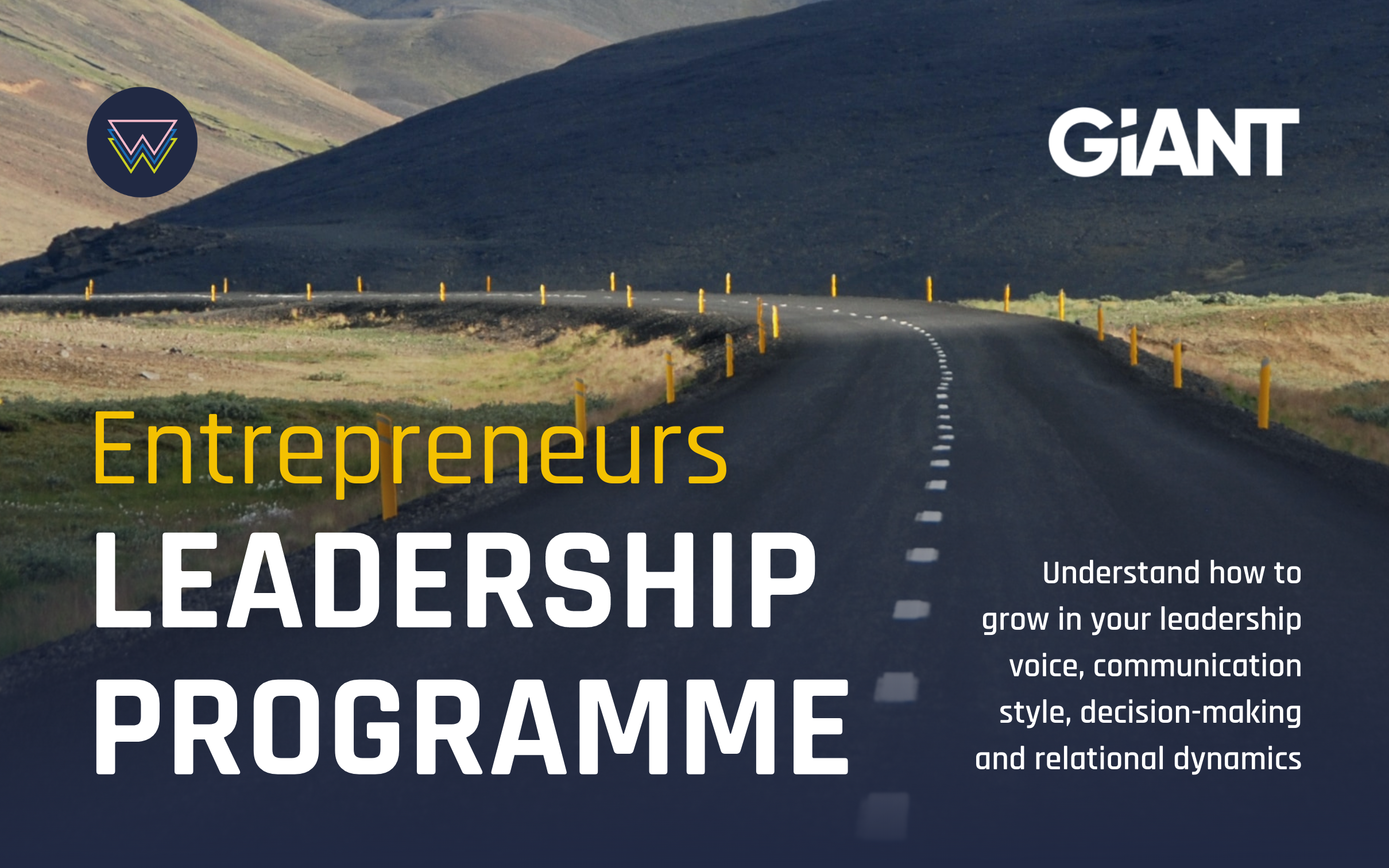 Entrepreneurs Leadership Programme
Next Cohort: Early 2024
This 6-month programme is a bespoke experience designed for entrepreneurs to carve out the time in a safe space to process live leadership challenges and grow in your leadership. After twelve cohort sessions, online tools and one-to-one coaching, you will understand how to grow in your leadership voice, communication style, decision-making and relational dynamics.
This programme is run as part of the The Wonderful Leadership Academy, partnering with Rachel Ivers, consultant with GiANT London.

GiANT tools and Guides are being used today in Fortune 500 companies, best in class brands, governments and SME's the world over in 117 countries. 
12 group coaching sessions + online tools + one-to-one coaching each month are designed to unpack different aspects of your leadership to help you understand yourself better to enhance your key relationships and elevate influence.
You will come away from each session with concrete actions for growth and tools you can use in all spheres of influence. It's not a set curriculum but a space to process leadership challenges with other leaders and experienced coach and Business Psychologist.