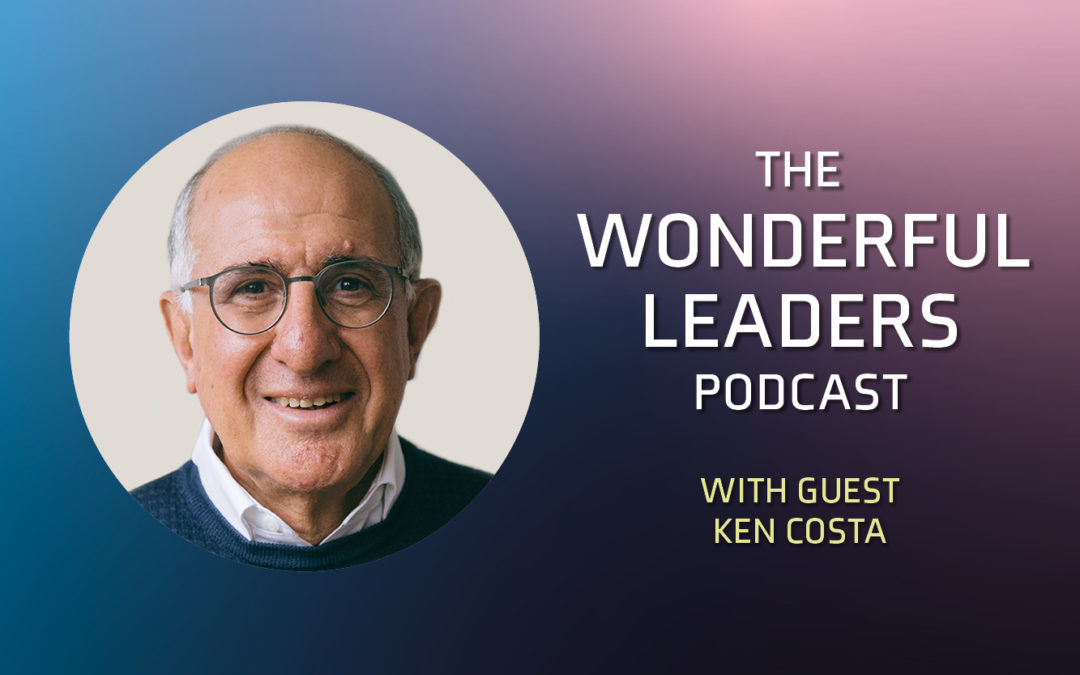 Guest Interview with Ken Costa
S1, Ep. 10
In This Episode Of The Wonderful Leaders Podcast:
Dan Maudhub chats to Ken Costa. We hear about his journey in leadership from church involvement with HTB, authoring a number of books, helping launch "Glorify" App with his son, and how he has maintained his leadership at such a high level in both christian and secular spheres. 
About Our Guest:
Ken Costa, Born and raised in South Africa, Ken Costa studied law and philosophy at university in Johannesburg, where he was actively involved in the student protest movement against racial segregation in education. In 1974 he moved to England to study law and theology at Cambridge University before joining the investment bank SG Warburg in the City of London.
Over the next forty years, Ken continued to work in investment banking, becoming Chairman of Europe, the Middle East, and Africa for UBS Investment Bank and vice Chairman of the group's investment banking business globally. Later, he took on the role of Chairman for Lazard International. During this time Ken worked in mergers and acquisitions, advising global corporations on their international strategies.  He has been involved in many rainmaker deals, including the sale Harrods to the Qatari royal family in 2010. Ken now runs his own consulting firm, and in 2016 he was nominated as one of the top 5 deal advisors of the last twenty years in Europe.  
Ken is passionate about people, and particularly young people as they enter the workplace.  Author of God at Work, Know your Why and his newest book Strange Kingdom. Ken has now released two film series to equip people for work, the God at Work Conversations and Strange Kingdom: Meditations on the Cross, both of which can be accessed through www.godatwork.org.uk. 
Ken is the emeritus professor of commerce at Gresham College, has been substantially involved in the leadership of Holy Trinity Brompton (HTB), A sort after speaker, Dean of the HTB Leadership College London, Chairman emeritus of Alpha International, Chairman of Worship Central, and through connections with the current Archbishop of Canterbury, Justin Welby, he now supports as Chairman of the Lambeth Trust. 
Ken was a trustee of the Nelson Mandela UK Children's Fund for over ten years, a member of the advisory board of the London symphony orchestra and is currently fundraising patron for Great Ormond Street Children's Hospital.
He is married to Dr Fiona Costa, a classical musician and research fellow at the University of Roehampton, and they have four adult children.