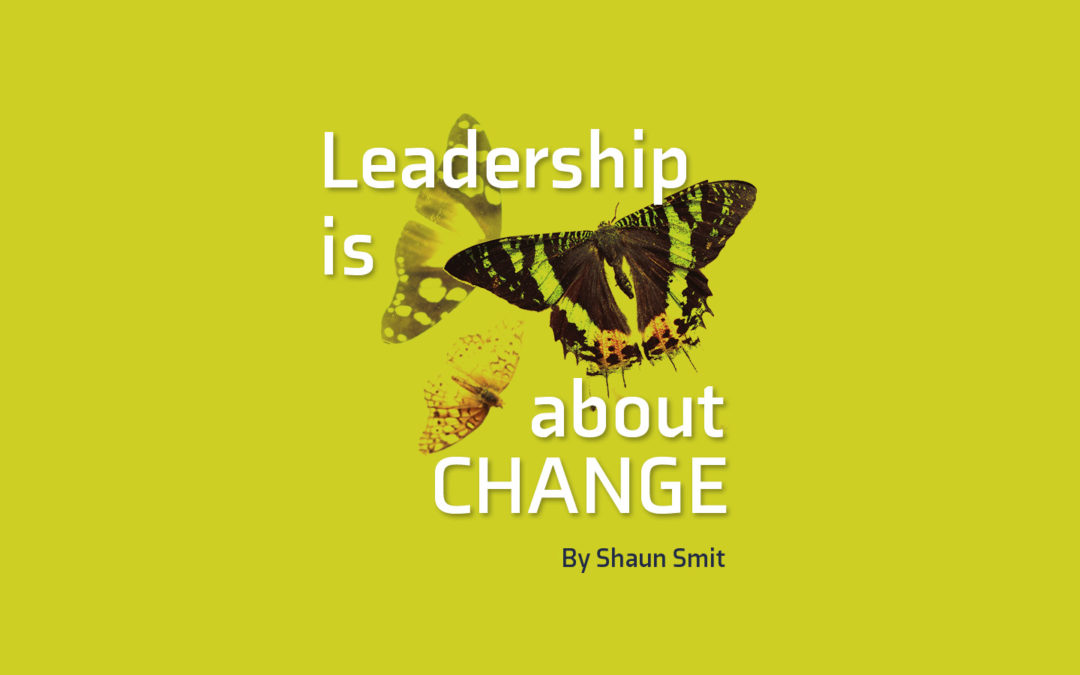 Leadership is about change
By Shaun Smit
Because the leadership journey cannot be effectively learned and applied where training is in theory only. Even though it is important, leadership, however, needs to find practical application in solving problems and be applicable to the situation and circumstances you find yourself in.
For you, as a business leader, to reach a high-performance goal, the necessary skills like high-performance team building, team engagement and mobilisation, effective communication, and leadership presence and confidence, need to be the imparted, adopted, moulded, and become defining principles of who you are as a leader and what you do as an organisation.That's where we journey with you beyond content or even context. We journey with you in a process of content, context, but also to the strategic application of the change principles until they are implemented with results that are evident…
Whereas most training conferences and seminars are motivational in nature and content-rich, very infrequently do you as a leader, have the opportunity to have someone journey with you to see the content become a skill entrenched to bring about change and establish a culture within your area of influence.
At Wonderful Leaders we layer each program so that the skills and principles you need to see in your leadership, becoming practical, relevant, effective, and contributing to a high-performance culture with results. We journey with you to create the right environment for your growth and your development as a leader.
Principles cannot be just learned, they have to be experienced.
Strategic leadership is a skill that cannot just be taught but needs:
to be experienced,
applied,
discussed
guided with accountability relationships
facilitated in a dynamic journey
We give you all that in our programs, whether you are a high-performance leader wanting to review and reevaluate, or an aspiring leader looking to enhance your career and step up in responsibility, or a struggling leader who cannot get the best out of their team or staff.
From our introductions to our seminars, to our academy, to our mentoring groups, you are taken on a journey of equipping, empowering, and establishing of your leadership.