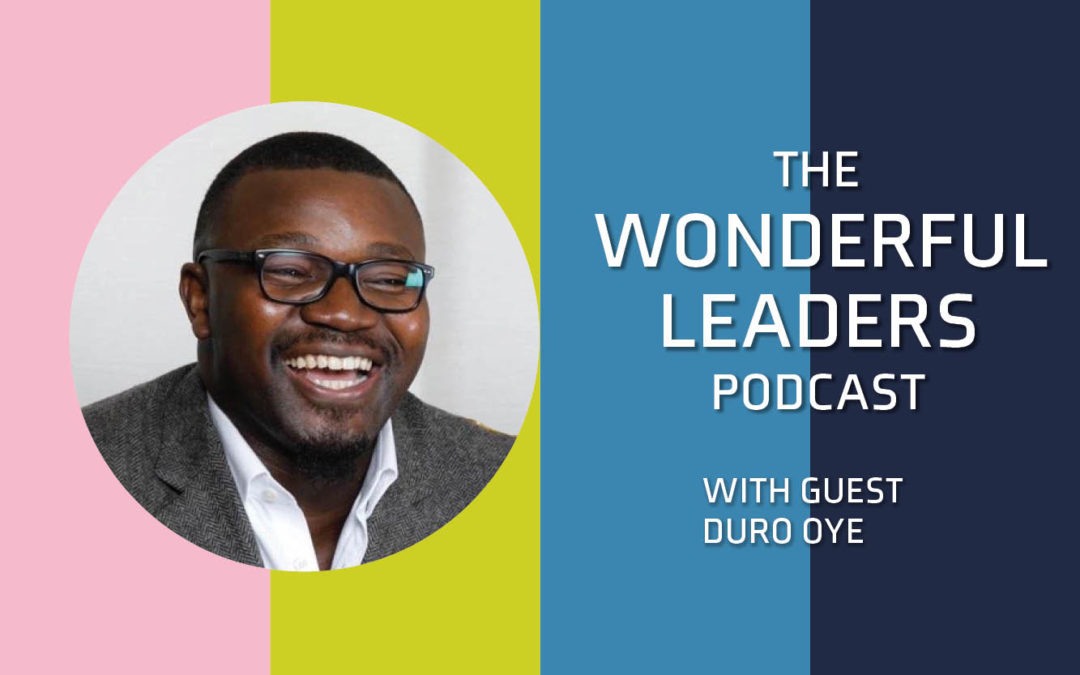 Raising and Empowering a Generation
S1, Ep. 2
In This Episode Of The Wonderful Leaders Podcast:
Join Dan Maudhub as he chats to Duro Oye, CEO of the 2020 Change Foundation about raising and empowering a generation. Listen in as Duro shares a powerful message on hearing from God, and God giving him the tools to fulfil his divine appointment.
About Our Guest:
Duro Oye, is a London based award winning social entrepreneur and filmmaker. Duro is Chief Executive of 2020 Change a youth empowerment organisation focused on the social mobility of young people from low socio-economic backgrounds. He strongly believes that every young person should have the opportunity to live to their fullest potential.
Oye's national recognition came in 2013 after he raised £50k to fund his first independent film project '247365 Change'. Since then he has work on documentary film projects with The BBC's 'County lines, Teenage Drug Runners' & Channel 5 'Gangland Season 1 & 2.
2020 Change's flagship programme 'I Am Change' which runs in prisons, schools and local communities across London, uses alternative education in a unique way to engage young people in interactive workshops and seminars about discovering purpose, potential and most importantly their unique identity.