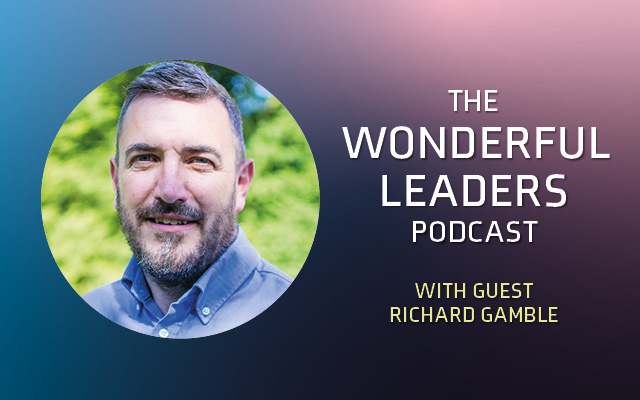 Guest Interview With Richard Gamble, Founder, Eternal Wall Of Answered Prayer
S1, Ep. 14
In This Episode Of The Wonderful Leaders Podcast:
Richard Gamble shares with us about his diverse leadership journey, jumping in with both feet when God calls him to move, and shares insight on his incredible latest project  – The Eternal Wall of Answered Prayer.
About Our Guest:
Richard Gamble is the visionary and Founder behind the colossal project to build Eternal Wall of Answered Prayer. Having the idea in 2004, he felt the go ahead to launch in 2015, and for the past five years Richard has shared the incredible concept all around the UK, rallying people behind the belief that one individual's answered prayer can be another person's hope. 
After becoming a Christian in 1990 Richard studied at bible college and then worked for British Gas before leaving the big corporate world to make his mark in entrepreneurship, co-founding both a software business and a marketing consultancy. With a keen love of football, he became CEO of Sports Chaplaincy UK, and was former chaplain of Leicester City Football Club (before they were famous and won the Premiership!). Richard lives in Leicestershire and is married with three children.
Read more about the Eternal Wall Of Answered Prayer