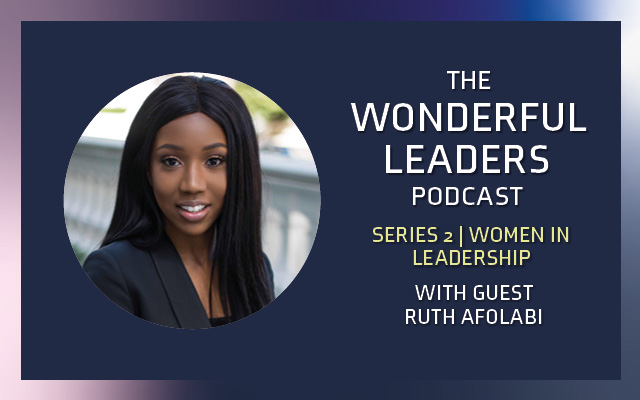 Guest Interview With Ruth Yimika Afolabi, CEO Magnify
S2, Ep. 1
In This Episode Of The Wonderful Leaders Podcast:
Ruth Afolabi, CEO of Magnify, joins us for the first episode of our Women In Leadership Series, of the Wonderful leaders Podcast. This recording includes question and answer time from our live recording session. We hear about Ruth's leadership life, inspiring and leading teams and about the heart behind Magnify. She candidly shares about the challenges she has faced; using her positive outlook and dedication to the vision God has placed on her heart, to stay on course.
About Our Guest:
Ruth Yimika Afolabi, CEO & Founder of Magnify
Ruth started Magnify at the age of 19, a student at Durham University, intending it to only be a one off event. Upon graduating Ruth worked for L'Oreal and Burberry developing her understanding of creativity and media. Magnify gained so much traction that she was able to go full time with the organisation in 2018, which now boasts of a collaborative team that delivers a monthly magazine, bi-weekly podcast, events and digital and social content.