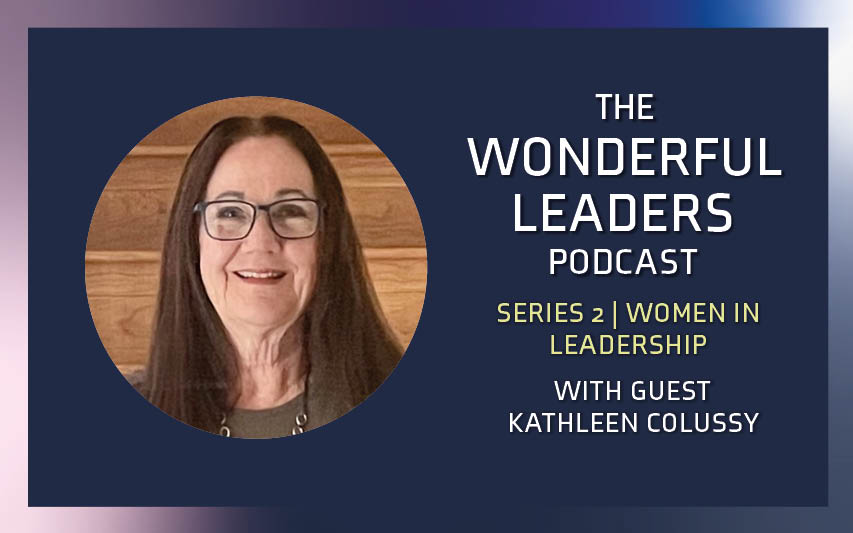 Guest Interview With Kathleen Colussy, Professor Emeritus, Author & Speaker
S2, Ep. 6
In This Episode Of The Wonderful Leaders Podcast:
Kathleen Colussy, Professor Emeritus of Fashion, provides gems of spiritual insights and wisdom as she takes us through her leadership journey, including the role of intercession for marketplace leaders and the importance of hearing God personally. Be prepared to be challenged and inspired to partner with God on the assignment He has for you.
About Our Guest:
Kathleen is a former fashion designer and college professor who taught art and fashion design for 35-yrs in the US. During her tenure, she facilitated international student study tours following the global apparel production process. In her role as an educator and intercessor, she has prayer walked almost 150 nations! For the last 25-years, Kathleen continues working as an engaging conference speaker on topics ranging from; "the correlation between art,  faith, and fashion" to "prayer insights for leaders in the marketplace."  
Kathleen is launching a new book this autumn entitled:  Fashion Undressed, Jesus wore a designer robe. This book explores a biblical worldview on beauty and fashion.